An impressive construction upgrading the area
A spectacular theatre and cultural center dedicated to fostering the creative and cultural consciousness of its local people
The theater and cultural center, located in Nea Triglia, Halkidiki, is situated on a corner plot, next to the municipal stadium and the church. Placed on the east side of the plot, it is developed on 3 levels. It has a fully equipped amphitheater with a balcony with a total capacity of about 225 people, a foyer, dressing rooms, WCs and all the necessary engineering and auxiliary areas. In addition, it has a basement open space area that hosts periodic exhibitions.
The facade of the building has a polygonal shape making it distinctly stand out from all other buildings in the area, thus creating a landmark. Both the construction of a building of public architecture reference and the cultural activities that are promoted have contributed to the upgrading of the area, the enhancement of its cultural heritage and to the strengthening of the cultural awareness of the local community.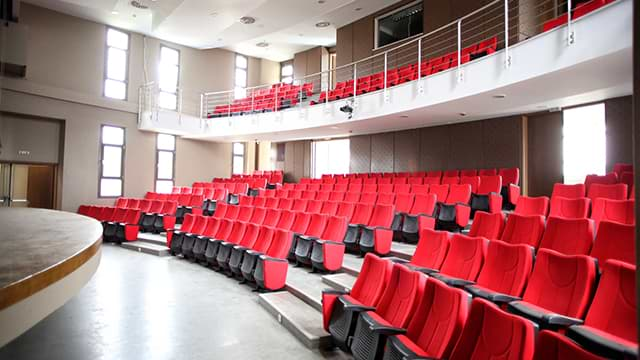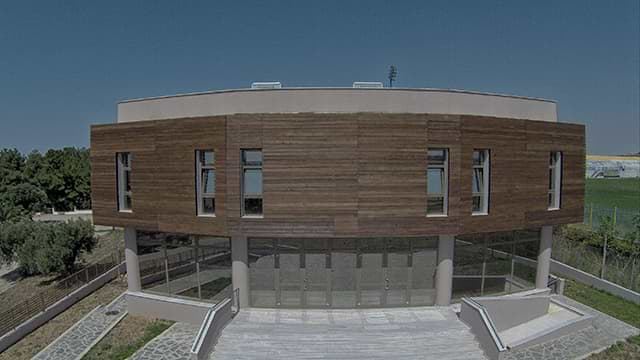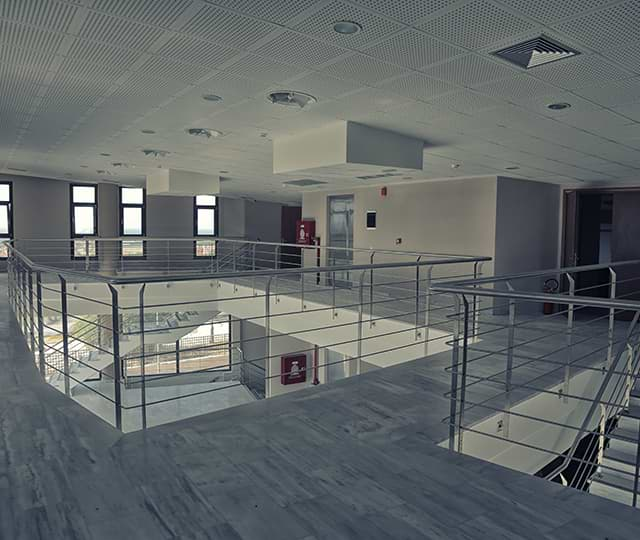 The theater and cultural center of Nea Triglia, Halkidiki, hosts a variety of theatrical and cultural performances, concerts as well as various activities for children and adults. Thus, it sensitises the local community giving real life to the area.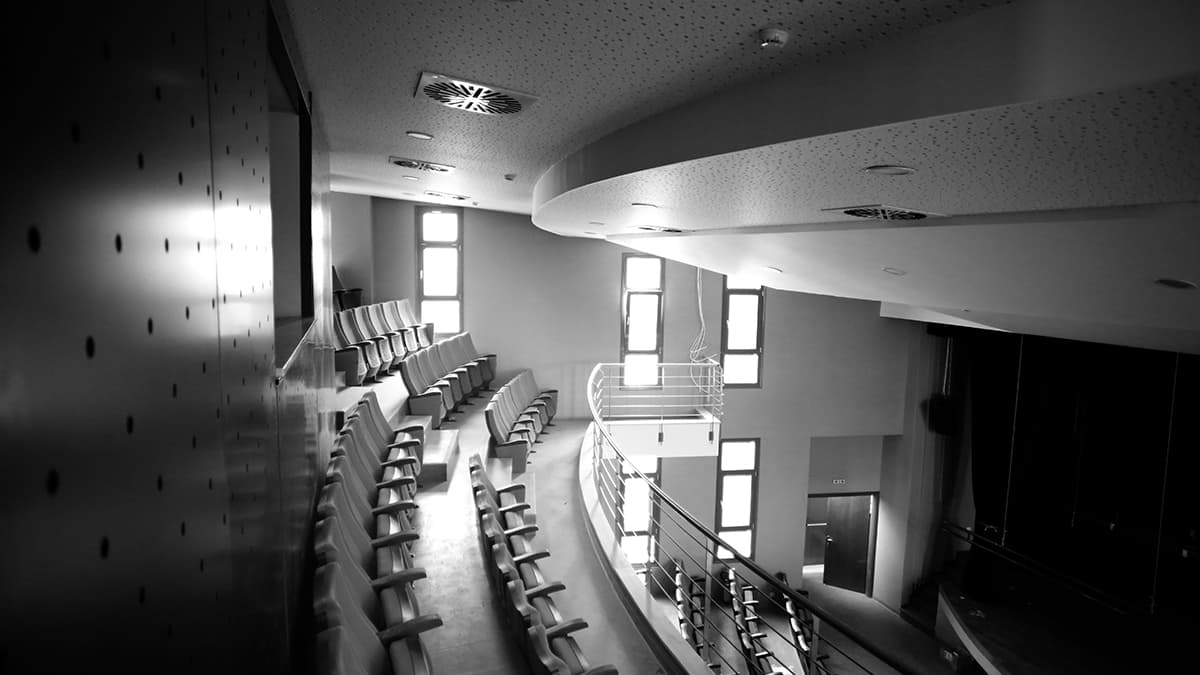 It includes:
1 amphitheater with balcony
Foyer
Venue
WCs
Storeroom
Mechanical rooms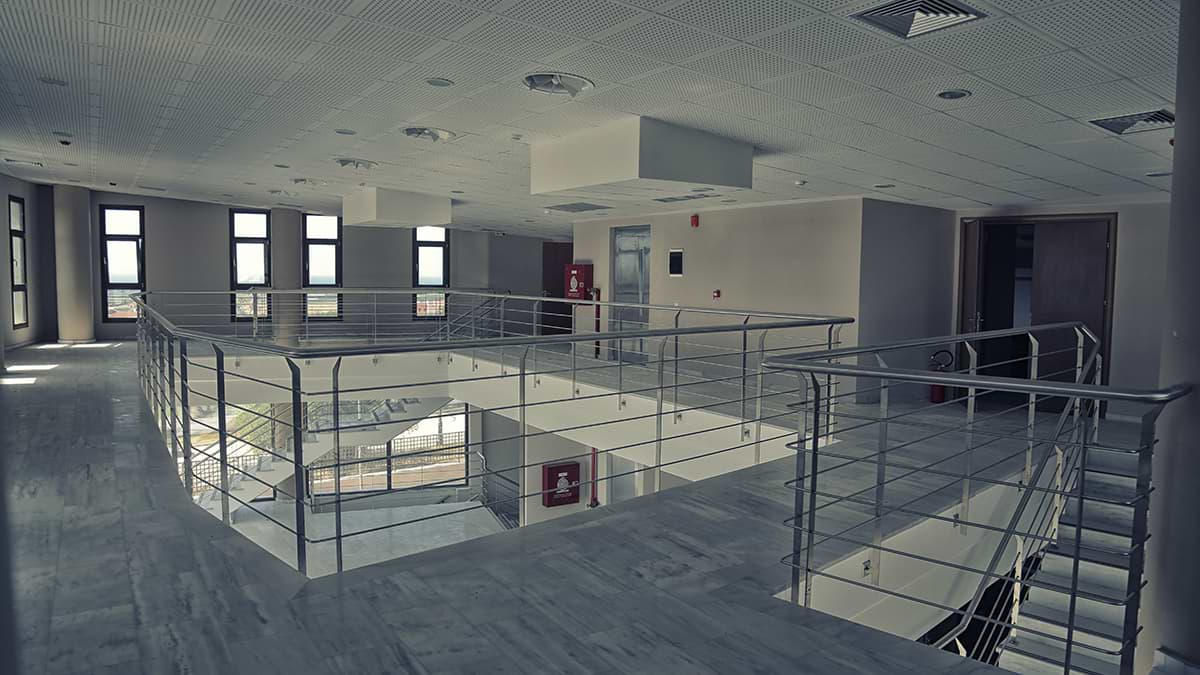 budget

2.100.000€

construction category

Theater

plot of land/construction 2.977 m2 / 1.000 m2
year of construction

2012

location

Nea Triglia, Halkidiki

customer

Municipality Neas Propontidas

architecture study

Alexandros Oikonomou

services

Managment, Development
Construction Quality Characteristics
The building was constructed in accordance with the very strict specifications of the architectural plan and all relevant inspections were carried out by the accredited body that approved the high quality construction. The main building materials used are white marble of an excellent quality, stainless aluminum and oak wood. The floors are made of linoleum, a natural material ideal for places that gather lots of people. For the polygonal facade of the building, we used Meranti wood, a high quality tropical wood that is resistant to Mediterranean climates.
Low maintenance costs

As the building often attracts big crowds, it was considered essential to use building materials that are durable, resistant to adverse weather conditions and resilient to everyday use. Marble, stainless steel, linoleum flooring and Meranti wood are durable, long lasting building materials that reduce maintenance costs of such an important public building.

High acoustic & sound insulation standards

Special attention was given to achieving flawless acoustics. For that reason, the study includes plasterboards with suitable incline for sound reflection and special sound absorption panels. The whole building and especially the auditorium are completely soundproofed.

Accessibility

The building incorporates all accessibility practices from fully accessible entrances to lifts and toilets that allow easy wheelchair access.
Contact us for a free initial consultation